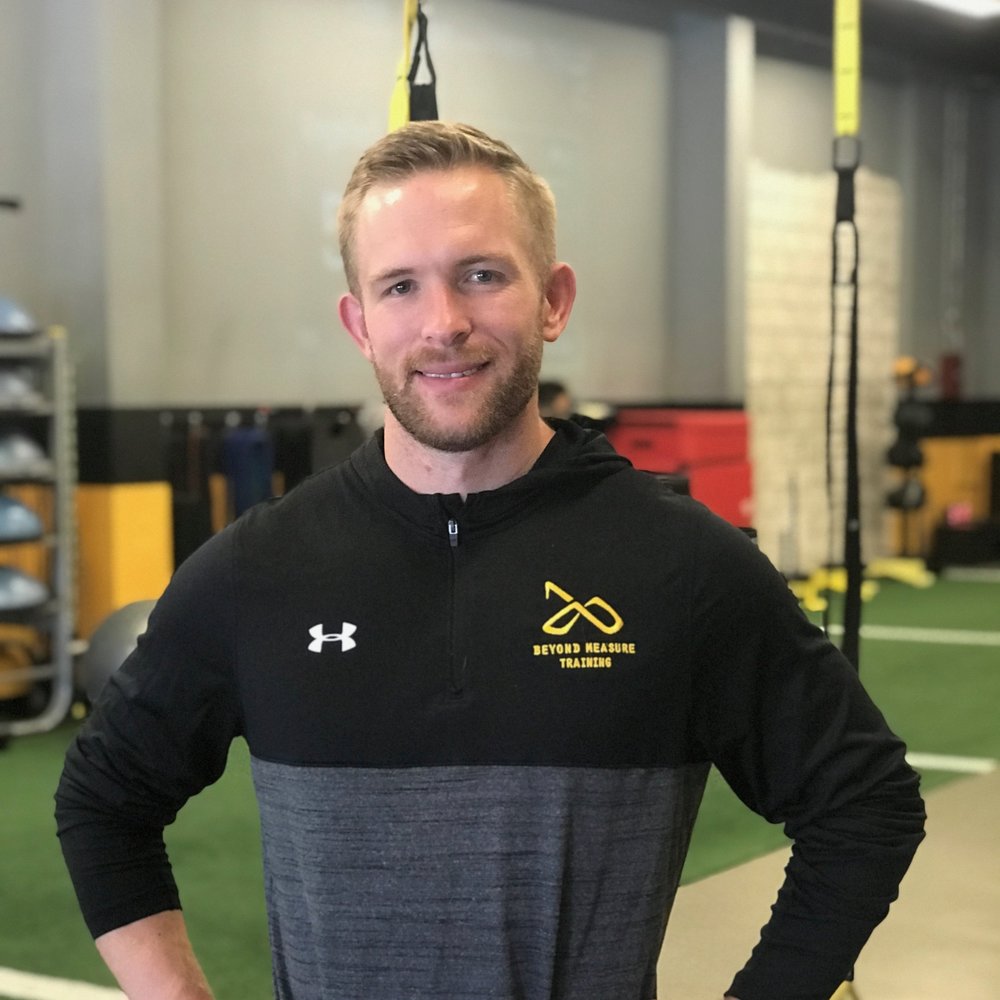 Wait… what?
When I was in sophomore in college, I came down with mono.
Mono, or "mononucleosis", is an infectious disease that is very common, but can vary in terms of severity. My case of mono was significant. The cold sweats, fever, body aches, and chills were bad, but what made it horrible was the inflammation in my throat. My throat and lymph nodes were so swollen, I couldn't eat anything for three or four days.
When I first came down with the virus, I weighed 192 pounds, with an athletic build. This meant I had a decent amount of body fat to protect my joints and to be able to sustain a full season of college football. After three days of not being able to eat, my body weight dropped down to 165 pounds.
I was so sick I couldn't eat, and off came WAY too much weight.
Now, I won't lie to you. When my body weight got down to 165 pounds, I had an 8 pack. I was absolutely shredded. If we had Instagram back then and I took a selfie, I'd be sure to get hundreds of "likes." In today's day and age, because of this picture, I would have also instantly gotten credibility as a personal trainer, and would have clearly be seen as an extremely fit and healthy person.
My body and my health, however, were in pure survival mode. I couldn't move, eat, or speak. I had lost all of my muscle mass, and had absolutely no strength at all. I was simply just alive at this point.
Before I had mono when I weighed 192 pounds, I was extremely fit. Though I didn't look like today's fitness model, I was a college football wide receiver, which meant all I did every day was run sprints (very fit and healthy). I was also very strong and powerful, with a very resilient body that withstood a full college football season, which is a collision sport.
Looking "fit" and being healthy are not always the same.
If you were to take a picture of the 192-pound version of myself and compare it to the 165-pound version, I believe the 165-pound version would win in a landslide if people were to vote on which person was more fit — merely because of the way I looked. I believe this is because we have a distorted perception on what it really means to be fit and healthy.
I have been a member of Beyond Measure since November and while I could write about how many pounds I've lost, how many sizes I've gone down, or how much my blood pressure has lowered, they are not the most important things. "Beyond Measure" is how much healthier, stronger, and happier I feel. For me the atmosphere at BMT makes it possible for a beginner to work out next to an athlete and not feel intimidated. It is all about encouragement-not judgment. I love being tested and stretched but not being allowed to fail.
-Linda F
This distorted perception of fitness, I believe, causes anxiety, obsession and depression among many other issues and I believe causes people to quit, or quit before they even get started.
To be fit is to be able to move well, to play, to live without pain, and to be resilient to injury and sickness. I believe being fit and healthy is being able to run and play with your grandkids, or to hike up a mountain with your significant other.
I believe we spend far too much time and attention on the aesthetic side of fitness, and not enough to the fact that staying healthy and active can help us actually live while we're alive, and not merely survive.
It is my hope that by reading this post, I can inspire someone who isn't moving, to get started so that you can enjoy all that life has to offer. This is also for those who are currently active. I want you to know that what you're doing is enough. Being "shredded" does not mean you are more or less fit and does not have anything to do with your self-worth. Appreciate that all of the hard work you are putting in week in and week out is going to help you enjoy so much more out of life.
If you've been thinking about getting started, but you're not sure what to do, or are slightly scared or intimidated, that's ok! It would probably be weird if you weren't a little scared or intimidated. If you would like help with the process, please click the link below for some inspiration, and possibly some help.
Yours in Strength,
Steve Hlavac
CSCS, SFG1,SFB, XPS, FMS1
Beyond Measure Fitness Training
LET'S CHAT
Not sure if you're ready? We'll schedule a quick phone call so we can find out more about you, what you're looking for, and how we might be able to help.